Don't Just Take Our Word For It! These reviews are from 100% verified buyers of The Perfect Dog
4.5 star rating
578 Reviews
Thank you for posting a review!
We value your input. Share your review so everyone else can enjoy it too.
Thank you for posting a review!
Your review was sent successfully and is now waiting for our staff to publish it.
Thank you for posting a question!
Please click on the link in the confirmation email we just sent you to submit your question.

Your question will appear on the site once someone answers it.
Amazing results
Review by Tammy K. on 2 Nov 2019
2 year old shepherd rescue full of energy. When we got her she was so strong I couldn't walk her. The minute we put the collar on she was calm. That was before we actually started training her.
Thank you.
On The Perfect Dog
Yes! The Perfect Dog system indeed!
Review by William N. on 1 Nov 2019
Our 4 month old pure yellow Labrador, Riley, was a very rambunctious puppy. He was eager to please, but lacked any discipline when it came to anything exciting, new, or just plain fun. He pulled on the leash, jumped up, and was a bit out of control. When I found this system, I was skeptical to say the least. However, we knew we were out of our depth with training this fun loving, gorgeous pup. So, taking a chance, we ordered the system and watched the first DVD twice, as instructed. Our first walk on his new leash and collar led to a breakthrough in 15 minutes flat! He fought a bit at first, but wow! Walking Riley is shear joy now! His improvement found through the use of this system has not only tamed the leash pulling but has actually made Riley desire more training! We hook him onto his leash and he will actually stop and look at us when we hit the grass as if to say 'what are we gonna learn today?' It is amazing, it is fun, it is peace of mind. I urge any and all dog owners to purchase this system and to follow the instructions verbatim. It will change yours and your dogs life. I am grateful to Don for his willingness to share his knowledge. My only hope is that Don and his team will take up traveling to cities to teach live shows again. Don, thank you.
On The Perfect Dog
Works very well
Review by Joshua L. on 21 Oct 2019
Never been much of a dog trainer myself so the videos have been very helpful for tips and tricks on how to get results with your dog
On The Perfect Dog
Good training
Review by Michael S. on 14 Oct 2019
I am a dog trainer and he follows much the same practices as I do. They are logical and effective.
On The Perfect Dog
Learned a Lot!
Review by Oriana H. on 4 Oct 2019
Saw the mistakes I was making and learned how to correct them! Can't wait to be able to comfortably and confidently take the dogs out in public!!
On The Perfect Dog
It works
Review by Keith M. on 25 Sep 2019
If you follow the program and have patience it works.
On The Perfect Dog
Deckie
Review by Carolyn D. on 16 Sep 2019
so I have not bought a dog yet. I have had x2 Aussie Shepherds. Both I would have loved to had this kit, so will get another one day and wanted your training program. Thanks
On The Perfect Dog
Unbelievable
Review by Gary B. on 16 Sep 2019
Training really works, for us and the pups. They are doing great and are on the road to being offleash.

Thanks
On The Perfect Dog
Simply Amazing
Review by Patrick D. on 13 Sep 2019
We have a 4 1/2 month old German Shepherd that was so hard to handle. The perfect dog system came today and within 10 min she was walking on a leash without pulling and actually listening to me and obeying my commands.
Thank you so much.......
On The Perfect Dog
Love it
Review by Heath F. on 30 Aug 2019
It is an amazing training routine for both the dog and owner quick results and it works great with our 3 mastiffs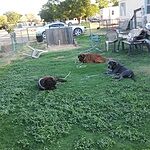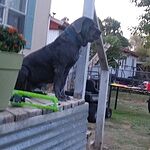 On The Perfect Dog
Q: How long does it take to receive the training system? Its been well over a week and I haven't gotten anything, no emails, no shipping info., nothing.
A: It took a couple weeks for it to arrive, which was unfortunate. We are used to much faster shipping with other companies.
Was this answer helpful?
2
0